U.S.A.
Not a live tree falls
for our burnishments.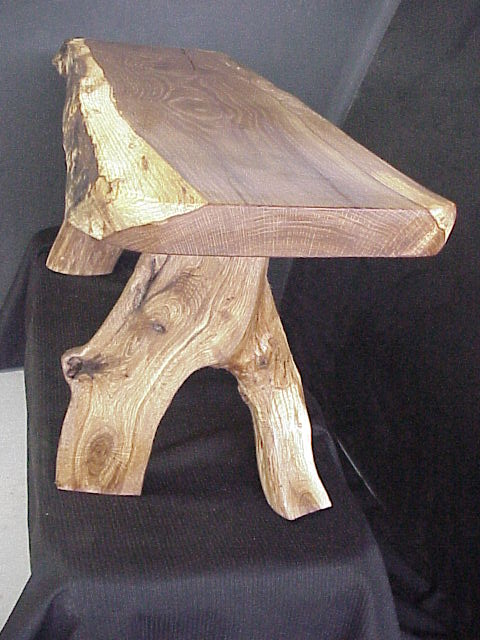 Email

mikejust3022@gmail.com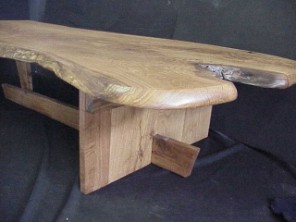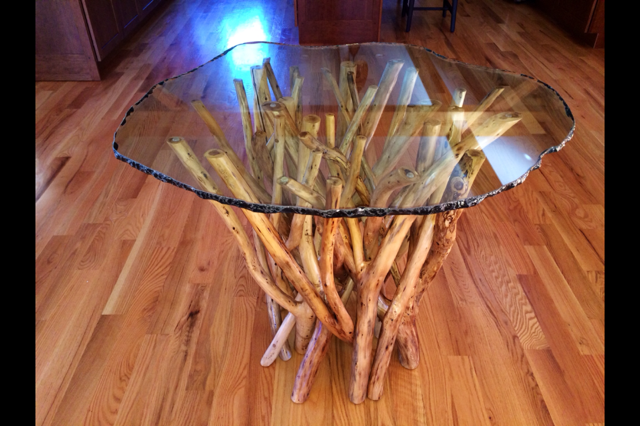 Email mikejust3022@gmail.com
Rustic Furniture from the log - Glass Top Tables - Tree Table Sculpture P.O. Box 143, Wilson, Kansas, 67490, US
Copyright 1996 - 2019 - Mike Just - Rustic, natural, organic. Elegant root Furniture - Glass Top stump Tables - Art Furniture - Sculpture All images, rustic furniture design elements and other content represented on this web site are protected under United States and International copyright laws and are the sole property of Michael W. Just, unless otherwise noted. All use and/or publication rights are reserved, worldwide. All represented images and content are not in the Public Domain. No images, or furnishing designs represented on this web site may be copied, stored, manipulated, published, sold or reproduced in whole or in part without the express permission of an authorized representative of Rustic Oak, Mike W. Just, TreeTables.com. Simply Ask.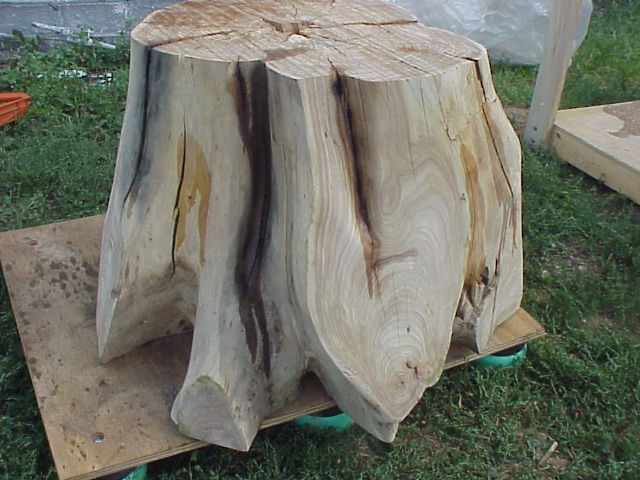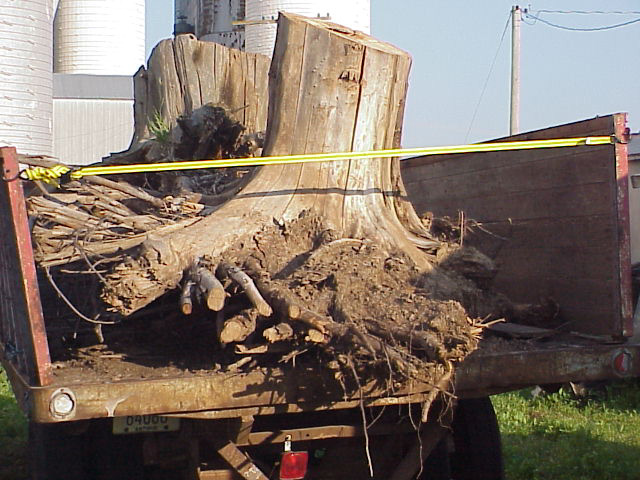 The beauty of nature
A root
In the beginning,
Ugliness..
The first root of the truck I used to create a base for this large table.
Root, from the same truckload shown above, roots are trimmed away revealing the beauty of simple shapes and swirling circular grain for this coffee table base. Could easily have been a dining table base. Scroll down to see more photo's of this base as it finishes.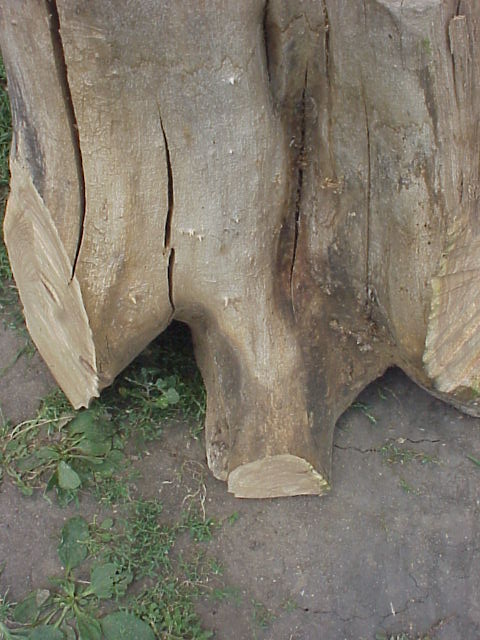 First few coats of finish applied with some work completed on darkening of the cracks.
Below, the beginnings of a commissioned work for a Colorado mountain home. A smaller coffee table. Scroll down to see finished piece.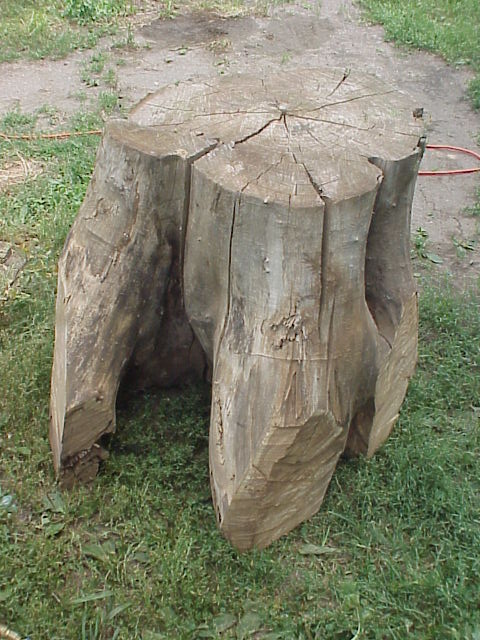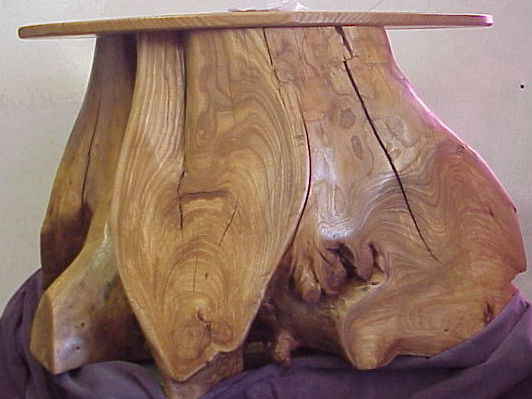 Here, the piece has several more coats of hand rubbed finish. Continuing to work on the accenting of the cracks. The small oak top is actually a substrate base that will receive this tables forest green, oval, granite top. Client is mailing final photo's.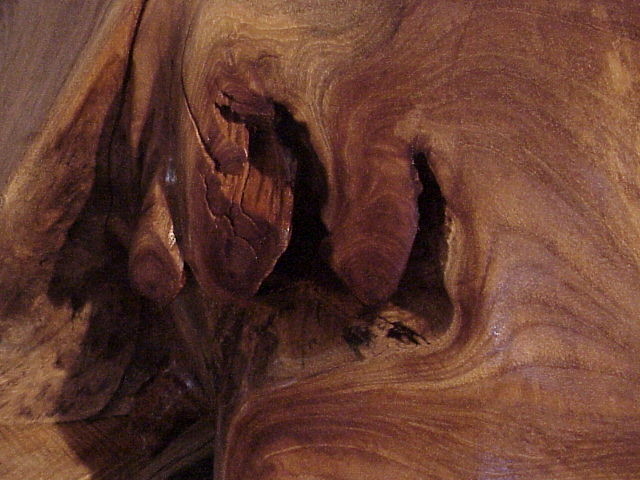 And a close up of one of the many character traits. More finish yet to come for a warm "glow"..
Notice the pretty swirling and circular grain created by cutting away of larger roots.
The above piece had the roots trimmed off of the side. Below is a root ball with the roots trimmed ( cut ) away from the bottom and leaving just a hint of roots.
You are on page 2.